"Recognized for her great musicality and richness of timbre Victoire Bunel is one of the rising stars of the French opera scene.
« Victoire Bunel draws on well-mastered vocal material, great breath control and delivers a particularly convincing performance. The voice appears rich in harmonics, resonant, with relaxed low notes and varied colours: most certainly more than just grand promises! »
Review from Olyrix, 09/12/2018
Victoire Bunel began singing at the Conservatoire in the 9th district in Paris
before joining the Maîtrise de Radio France where she received an excellent education under the direction of Toni Ramon. She continued her studies at the Département supérieur pour Jeunes Chanteurs with Mélanie Jackson before joining the Conservatoire National Supérieur de Musique de Paris (CNSMDP) in Valérie Guillorit's class. After one year on an Erasmus programme at the Royal Academy of Music in London, she graduated with a Master's, with distinction, unanimously awarded by the jury, from the CNSMDP in June 2018.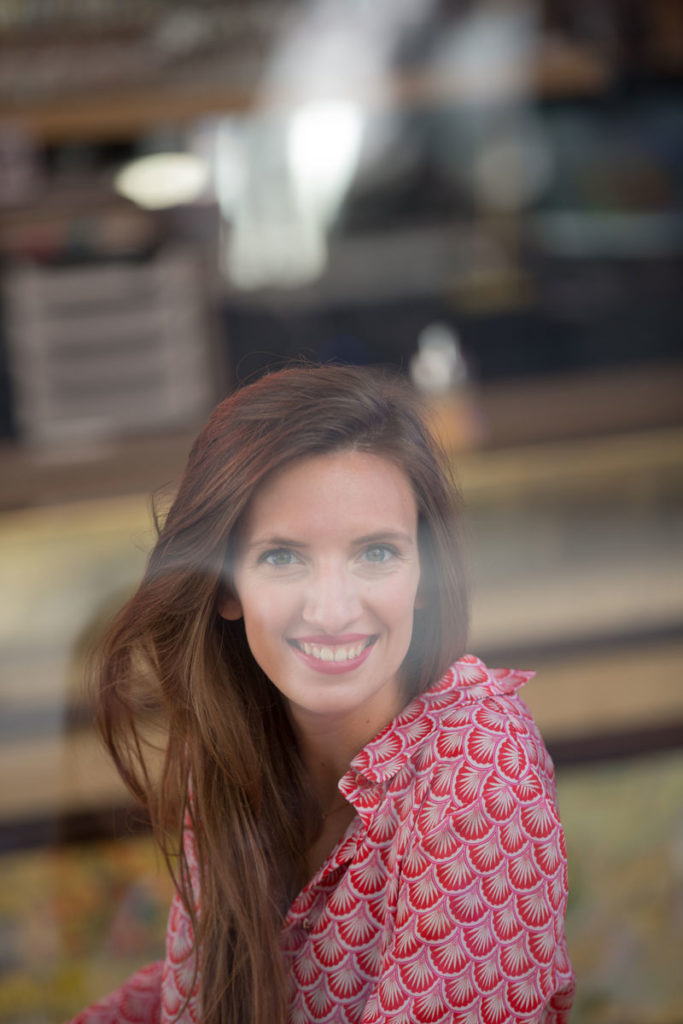 Victoire Bunel has marked the last seasons with her debut as Jenny in Die Dreigroschenoper by Kurt Weill at the Shoreditch Town Hall in London, as Théone in Phaéton by Lully with Le Poème Harmonique in Perm (Russia) and at the Opéra Royal in Versailles (c. V. Dumestre, s. B. Lazar), as Maria in Maria de Buenos Aires by Piazzolla at the Venice Biennale, as Paula in Alice's Mirror by T. Nguyen at the Opera in Reims, as Amando in Le Grand Macabre by Ligeti at Paris Philharmonie with the Ensemble Intercontemporain but also as Siegrune in Die Walküre by Wagner at Bordeaux's Opera, as Dido in Dido and Aeneas by Purcell at Stift International Festival in the Netherlands. She has also been heard several times at Paris Philharmonie (with Daniel Harding, Matthias Pintscher or Jean-François Hesser), at La Halle aux Grains in Toulouse and at the Théâtre du Capitole.
The young mezzo-soprano has a special affection for the French melodie and lieder repertoire. She performs frequently in recital with Anne Le Bozec, Gaspard Dehaene and Sarah Ristorcelli. She is one of the winners of the Orsay-Royaumont Academy, specialised in this repertoire, with Gaspard Dehaene with whom she will do an international tour. We have heard Victoire Bunel at the Petit Palais in Paris, at the Compiègne Theatre, at the Wigmore Hall in London or several times on the French Radio (France Musique). Soon, she will give several recitals at the Théâtre du Capitole, at the Opera in Lille, at the Musée d'Orsay in Paris, in Royaumont, at the Wigmore Hall and also in Montreal and Shanghai. She is a regular guest in several international festivals as Kuhmo Chamber Music Festival (Finland), Stift International Music Festival (Netherlands) or at the Biennale in Venice (Italy).
Victoire Bunel news includes the role of Sirene in Coronis by Duron with Le Poème Harmonique for 15 shows (Opéra de Lille, Limoges, Caen, Rouen, Amiens and at the Opéra-Comique), the role of Jean in Manon's Portrait by Massenet in Limoges and also Karolka in Jenufa by Janacek at the Théâtre du Capitole in Toulouse where she will give a recital for the Midi du Capitole serie. She will take part of the Festival d'Aix-en-Provence's Academy 2020. Next season, among others, she will sing Mélisande at the Théâtre du Capitole in Toulouse.
Her first CD, "Prima Verba", recorded with Sarah Ristorcelli and with the participation of the Quator Elmire, is dedicated to French Melodie (Séverac, Fauré and Chausson). It is available on Deezer, Spotify, Qobuz …. And in music shops. We can also find Victoire Bunel on the recording CD and DVD of Phaéton by Lully recorded at the Opéra Royal in Versailles with Le Poème Harmonique.
Victoire Bunel receives generous support from the Meyer Foundation, the Safran Foundation for Music, the Tokyo Foundation and the Accenture Foundation. She is also laureate of the "Orsay-Royaumont Academy" with Gaspard Dehaene.