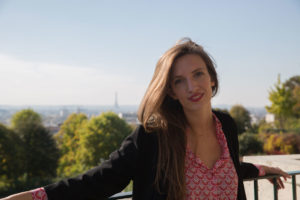 Victoire Bunel's debut as Mélisande Postponed
Victoire Bunel's debut in Melisande is postponed due to the haelth crisis. Until 2024, Victoire will sing a few roles in the Théâtre du Capitole, stay tuned !
This year Victoire Bunel will give two programmes at the Folle Journée de Nantes alongside Claire Gibault and the Paris Mozart Orchestra. On the 2nd and 3rd, Mendelssohn's A Midsummer Night's Dream and on the 4th, a recital on the theme of the Night in Mozart's operas.
L'inondation, Filidei, Opéra-Comique
27th February - 5th March
Victoire Bunel will be La Voisine in this opera by Filidei, directed by Joël Pommerat, from 27 February to 5 March.