Schubert by Laurent Ripoll
Auf dem Flusse, Die Winterreise
Victoire Bunel (mezzo-soprano), Jean-Christophe Lanièce (baryton), Pierre-Antoine Billon (Actor). Romain Louveau (piano). A film by Laurent Ripoll
3 lieder by Alma Mahler at the Philharmonie de Paris
Paris Mozart Orchestra conducted by Anna Sulkowska-Migon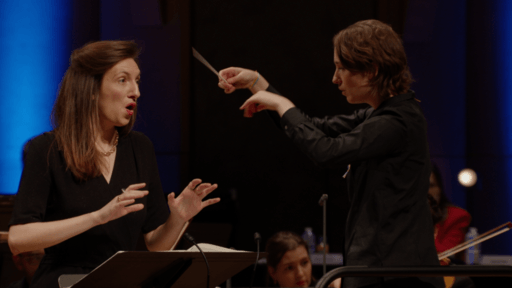 Die Stille Stadt,  Waldseligkeit,  Bei dir ist es traut,  Alma Schindler-Mahler

Live from La Maestra 2022
Phaéton de Lully with Le Poème Harmonique
Opéra Royal de Versailles – June 2018
Acte II – Scène 2 Victoire Bunel – Scène 3 Victoire Bunel and Eva Zaïcik
Phaéton de Lully with Le Poème Harmonique
Opéra Royal de Versailles – June 2018
Acte III – Scène 1 Victoire Bunel and Mathias Vidal
Phaéton de Lully with Le Poème Harmonique
Opéra Royal de Versailles – June 2018
Victoire Bunel et Eva Zaïcik
Phaéton de Lully with Le Poème Harmonique
Opéra Royal de Versailles – June 2018
Victoire Bunel et Mathias Vidal
Victoire Bunel and Sarah Ristorcelli
Here is the teaser of Victoire Bunel and Sarah Ristorcelli first album dedicated to french songs. The CD, PRIMA VERBA, is available on Deezer, Spotify, Idagio, etc… and you can order it on several website as Fnac or Amazon. Good discovery !
La Chanson Perpetuelle, E. Chausson
Album "Prima Verba", Victoire Bunel and Sarah Ristorcelli's duo
In this extract from their album "Prima Verba", Victoire Bunel and Sarah Ristorcelli are playing with the Quartuor Elmire.
Génération France Musique, le Live
Live show on 13thApril 2019 on France Musique Chanson pour le petit cheval (Song for the little horse) by Déodat de Séverac with Sarah Ristorcelli (piano)
Puisque j'ai mis ma lèvre, R. Hahn
Album "Carte Postale" by B Records
Recorded live at the Abbaye de Royaumont, here is an extract of the laureate of the Orsay-Royaumont Academy. Victoire Bunel is one of them with Gaspard Dehaene at the piano.
Le Grand Macabre - Ligeti
Philharmonie de Paris – 7thDecember 2018
The Ensemble Intercontemporain, the Orchestre du Conservatoire de Paris and the National Hungarian Choir perform the Requiem and extracts from the Grand Macabre by György Ligeti.