Recognized for her great musicality and richness of timbre, Victoire Bunel is one of the rising stars of the French opera scene.
« 

Victoire Bunel draws on well-mastered vocal material, great breath control and delivers a particularly convincing performance. The voice appears rich in harmonics, resonant, with relaxed low notes and varied colours: most certainly more than just grand promises!"

 » 
Review from Olyrix, 09/12/2018
Victoire Bunel began singing at the Conservatoire in the 9th district in Paris before joining the Maîtrise de Radio France where she received an excellent education under the direction of Toni Ramon. She continued her studies at the Département supérieur pour Jeunes Chanteurs with Mélanie Jackson before joining the Conservatoire National Supérieur de Musique de Paris (CNSMDP) in Valérie Guillorit's class. After one year on an Erasmus programme at the Royal Academy of Music in London, she graduated with a Master's, with distinction, unanimously awarded by the jury, from the CNSMDP in June 2018.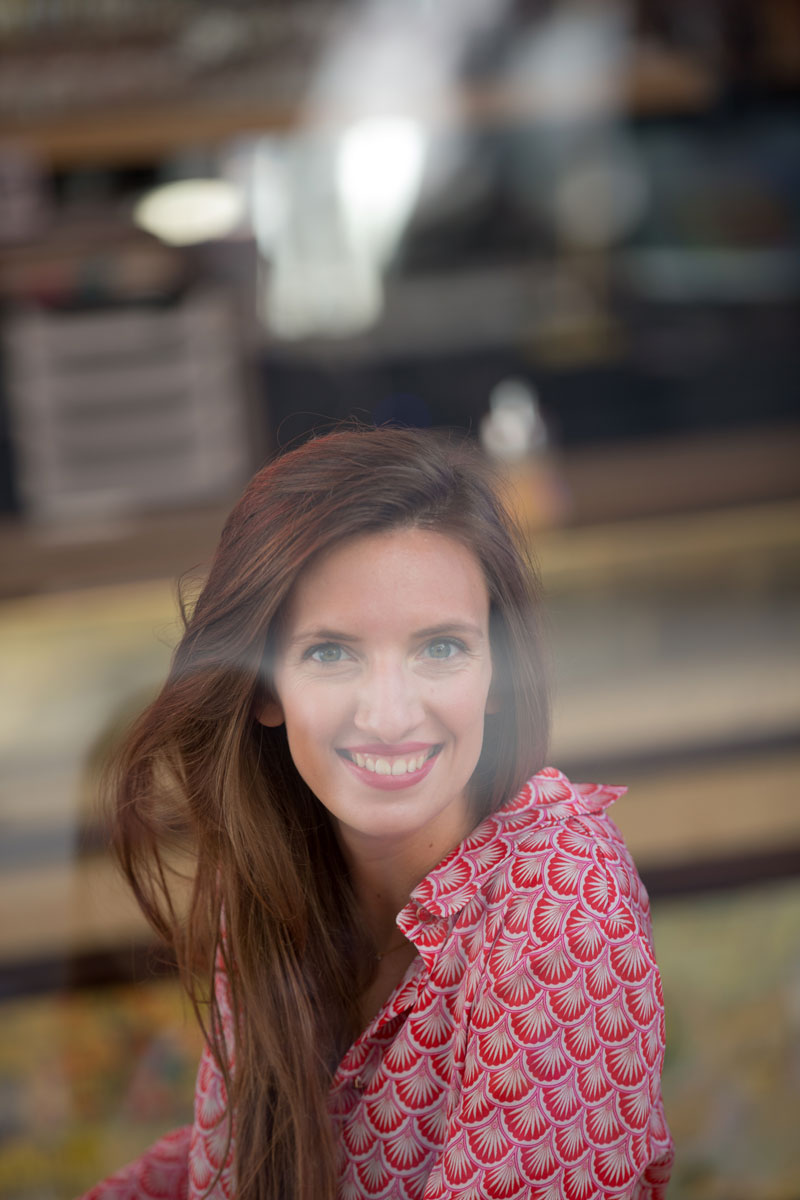 With a passion for acting, Victoire Bunel was quick to take her first steps on stage. First, in the role of Abel in Cain by Scarlatti with Stéphane Fuget in Royaumont, then as Valetto in Monteverdi's l'Incoronazione di Poppea, as Miss Page (Die Lustigen Weiber von Windsor) by Otto Nicolaï, and as Debussy's Mélisande in Pelléas et Mélisande at the Etoile du Nord theatre in Paris. She also played Martha in Gounod's Faust, Jenny (The Threepenny Opera) by Kurt Weill in Shoreditch Town Hall in London, Speranza in Monteverdi's Orfeo at the Beaune festival, as well as Théone in Phaéton by Lully with Le Poème Harmonique at the Perm Opera (Russia) and the Opéra Royal de Versailles (conductor V. Dumestre, director B. Lazar).
Her season 2018-2019 was marked by her role as Paula in Thomas Nguyen's creation Alice's Mirror at the Opéra de Reims, as María in Piazzolla's María de Buenos Aires at the Biennale di Venezia, as Amando in Ligeti's Le Grand Macabre at the Philharmonie de Paris with the Ensemble Intercontemporain directed by Matthias Pintscher and also as Siegrune in Die Walküre by Wagner at the National Opera in Bordeaux and as Dido in Dido and Aeneas by Purcell at Stift Festival (The Netherlands).
The young mezzo-soprano is interested in many repertoires, with a particular affection for song and lied. She gives recitals with orchestras for example the Orchestre de Chambre de Nouvelle-Aquitaine at the Cité de la Musique in the Trois poèmes de Mallarmé by Ravel or with the Orchestre de Paris conducted by Daniel Harding at the Philharmonie de Paris in Schumann's Manfred. She can also regularly be heard in piano and voice recitals at the Petit Palais in Paris, at the Théâtre Impérial de Compiègne as well as at Wigmore Hall in London. Victoire Bunel was the guest of Clément Rochefort on France Musique with her pianist Sarah Ristorcelli with whom she won the Déodat de Séverac and Gabriel Fauré Special Prize for the best interpretation at the 8th International Competition of French Melodies in Toulouse. She took part in the Udo Reinemann Masterclass where, among others, she was able to work with Anne Sofie von Otter, Julius Drake and Dietrich Henschel. She is also a regular guest at many international festivals like the Kuhmo Chamber Music Festival (Finland, in 2016, 2017 and 2018), the Stift International Music Festival (The Netherlands, in 2017 and 2018) or else at the Biennale di Venezia (Italy, 2018).
The upcoming performances in her season  include  extracts from Les Nuits d'été (Summer Nights) by Berlioz at the Halle aux Grains in Toulouse in five evenings of homage to Nijinsky, Malher's Das Lied von der Erde at the Kuhmo Chamber Music Festival (Finland), as well as Dido in Purcell's Dido and Aeneas at the Stift International Music Festival (the Netherlands).
Her season 2019-2020 will start with a live radio on "France Musique" on the 7th of September, then with Sirene's role in Coronis by Duron with Le Poeme Harmonique (c. V. Dumestre, d. Omar Porras) in Caen, Rouen, Limoges, Amiens and Lille. Victoire Bunel will have a recital in Théâtre du Capitole in Toulouse in November with Anne Le Bozec around Poulenc's work and an other one in May for a Midi du Capitole. She will be Karolka in Jenufa by Janacek also at the Théâtre du Capitole and will sing the Pierrot Lunaire in December at Festival Les Clés de Saint-Pierre.
Victoire Bunel receives generous support from the Meyer Foundation, the Safran Foundation for Music, the Tokyo Foundation and the Accenture Foundation. She is also laureate of the "Orsay-Royaumont Academy" with Gaspard Dehaene.
English
Italiano